These are some pictures of my new pet sea monkeys. They are a species of brine shrimp called Artemia NYOS, a hybrid, invented in 1957 by Harold von Braunhut. They were named sea monkeys because they have a tail and live in the sea. Otherwise they do not resemble monkeys at all.
These sea monkeys are only about 1 week old. They are born with 1 eye and develop 2 more once they are mature. They breathe through their feathery feet, can reproduce sexually or asexually, chase flashlight beams, and are translucent.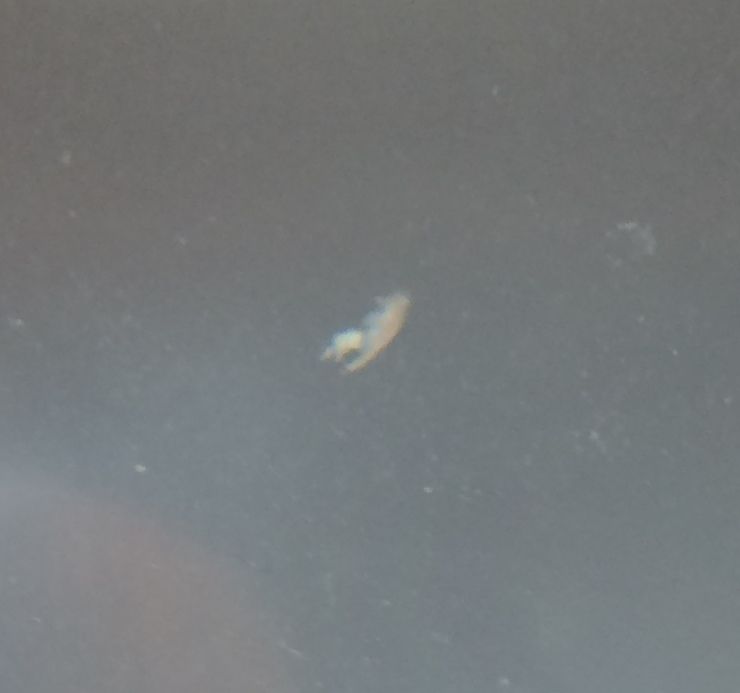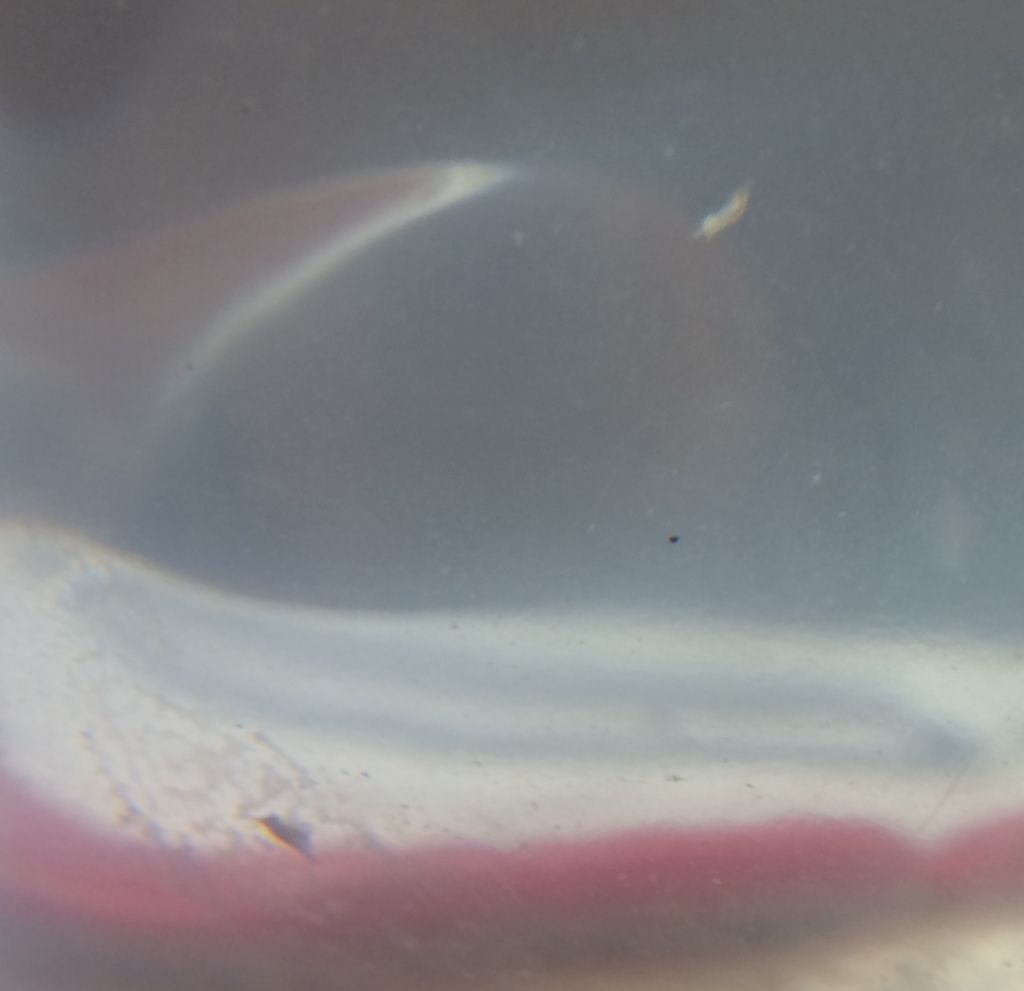 I seem to have only 2 in my sea monkey aquarium. The males seem to have "whiskers" under their chins. I can't tell which ones are males because they aren't very big, only about the size of a period. They can grow up to 2 inches long.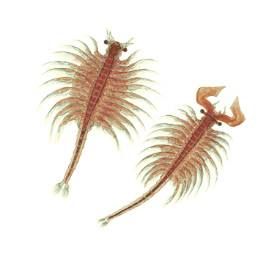 These are interesting little animals. They were found to be able to survive on the space shuttle, Discovery, in 1998, for 9 days in space and showed no ill effects after being hatched.