Aftermath of the Blizzard Yesterday
Yesterday, we had a huge snow storm. We received over a foot of snow where I lived. :D I was so happy! Steven and I had to stay in our warm house together yesterday because everything was closed down. It was fun even thought we lost our internet connection for a while. We were fortunate to still have power as I'd heard that many places didn't.
Today, we went snow shoeing and shoveled off our drive way. Shoveling the driveway took forever, but it was great exercise and I loved seeing the mountains even though we stayed in our neighborhood while snowshoeing. My ankles got a good workout even though I wore ankle braces, hiking boots, and snow shoes.
This was our front yard.
This is the street outside of our house. Some of the snow was already starting to melt away.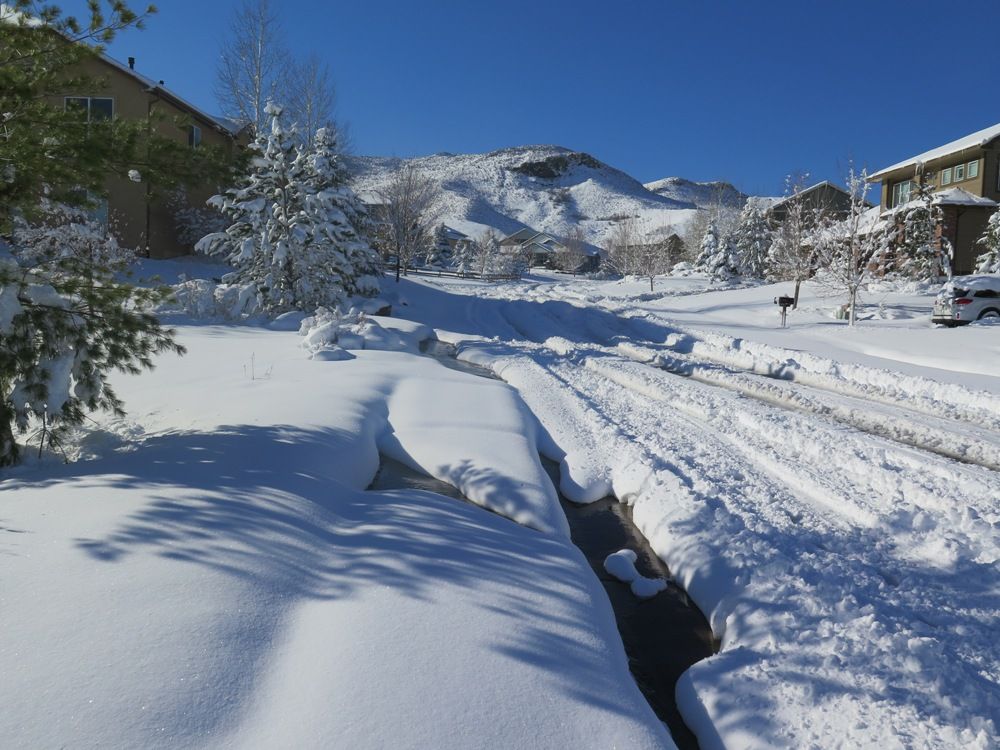 We walked to a park/open space right by our house.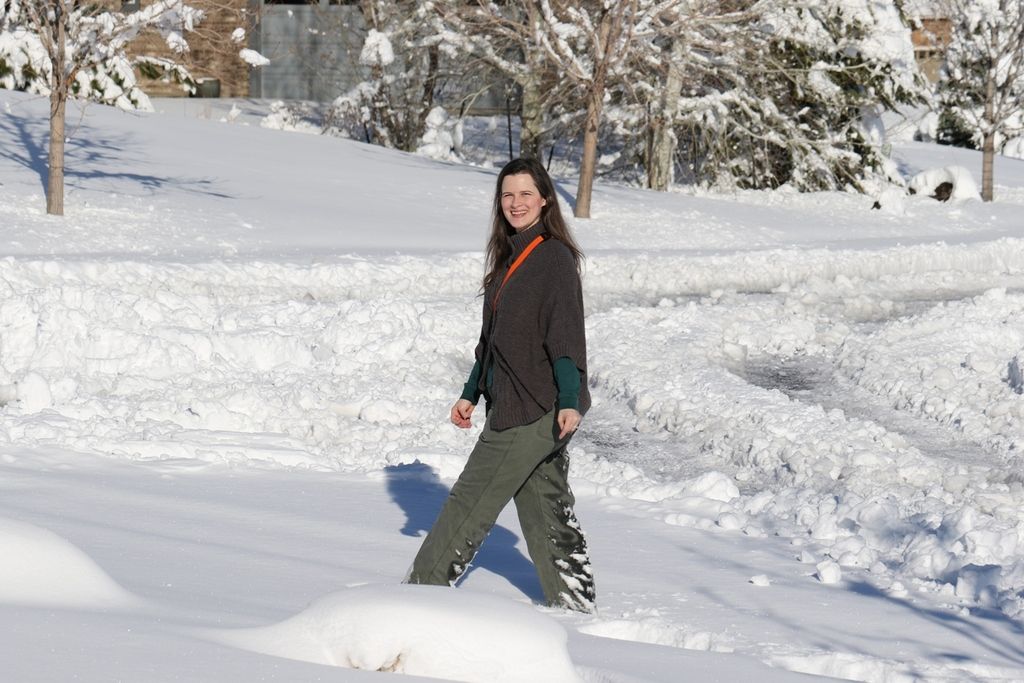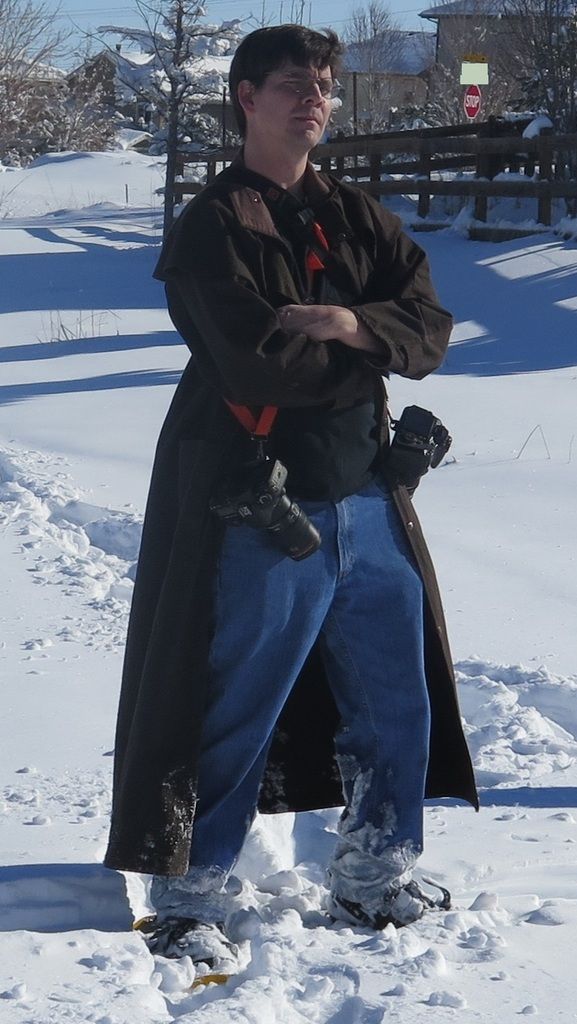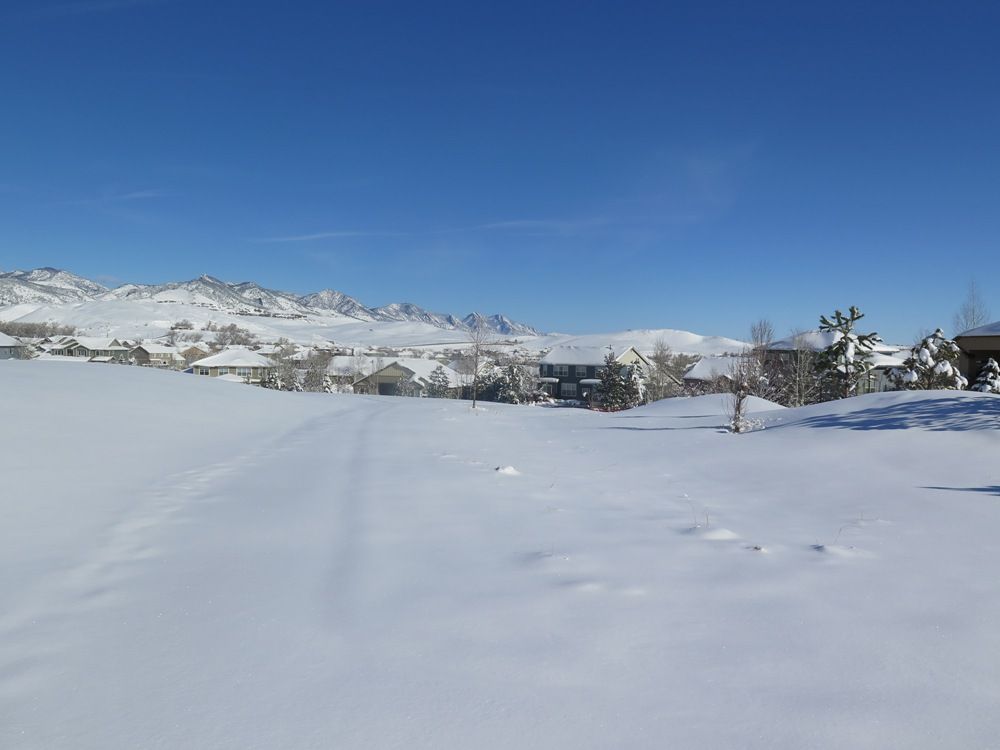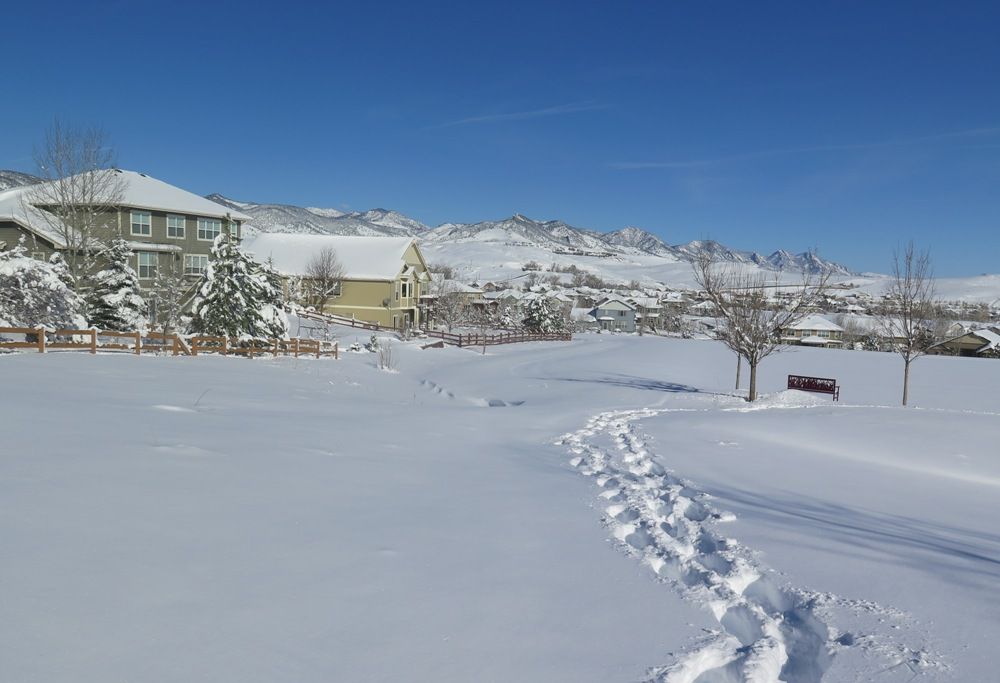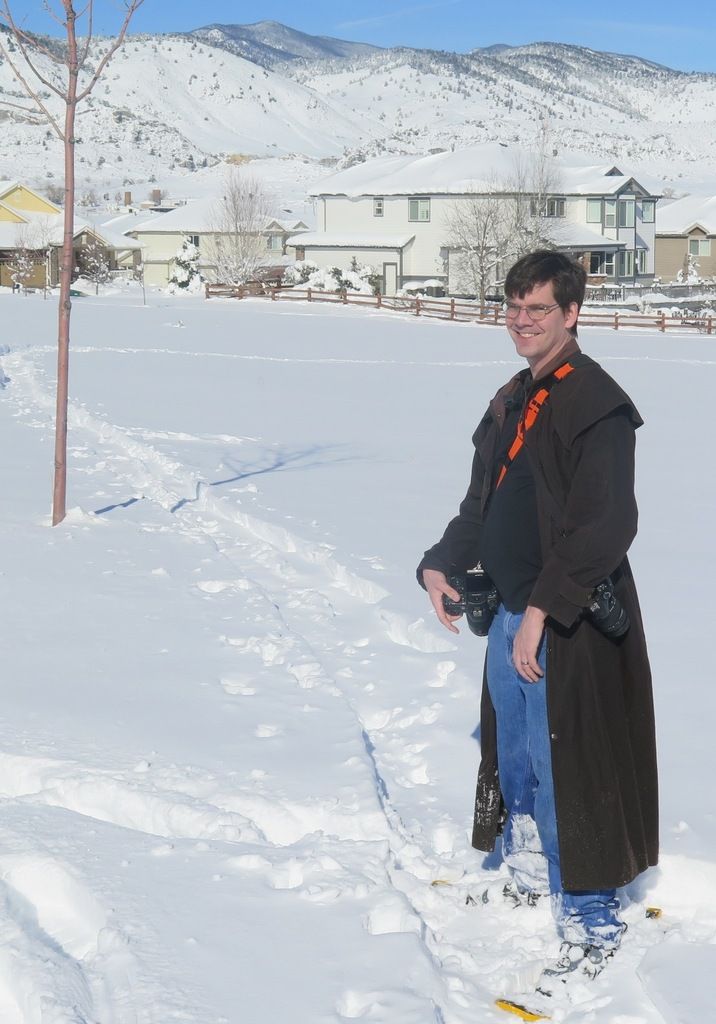 Steven took a picture of snow sparkle and icy snow.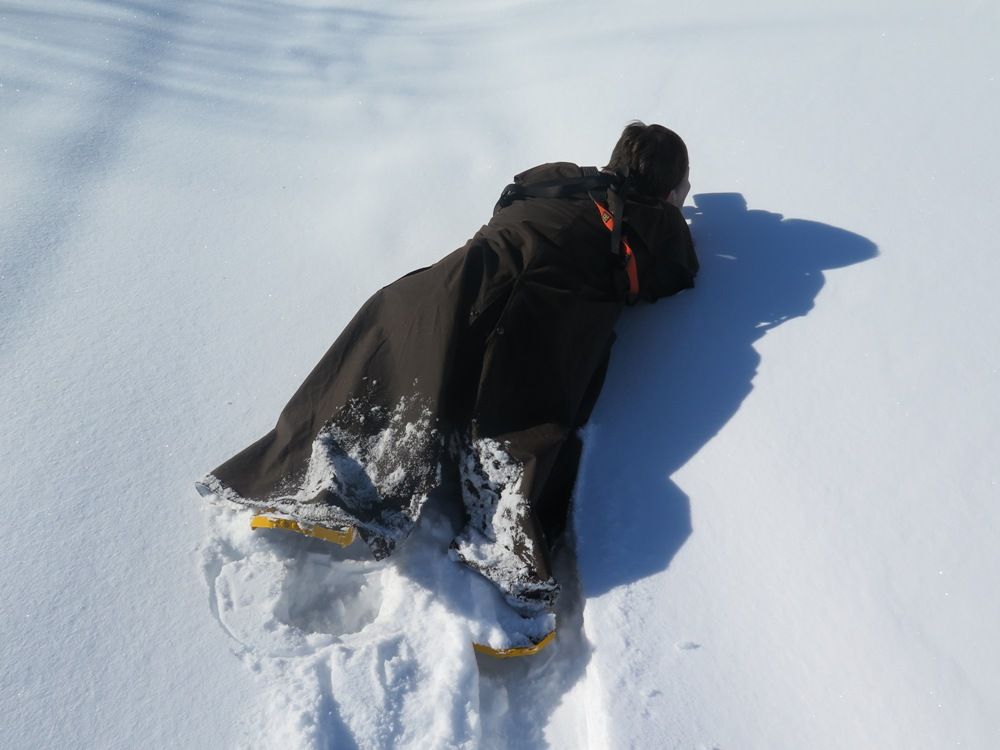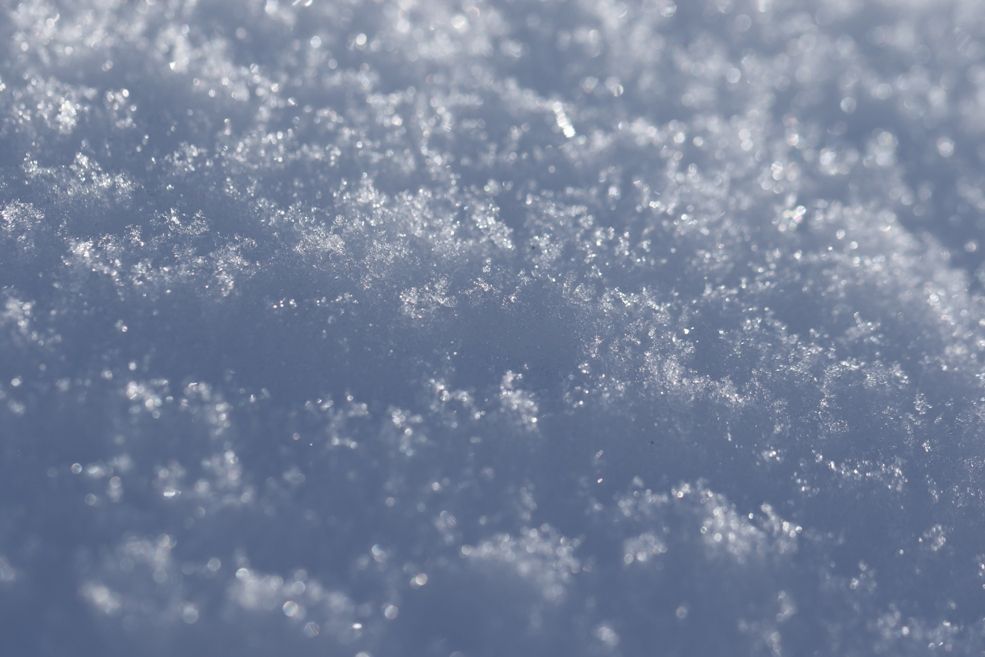 Trees were weighed down by the snow and benches were covered in it.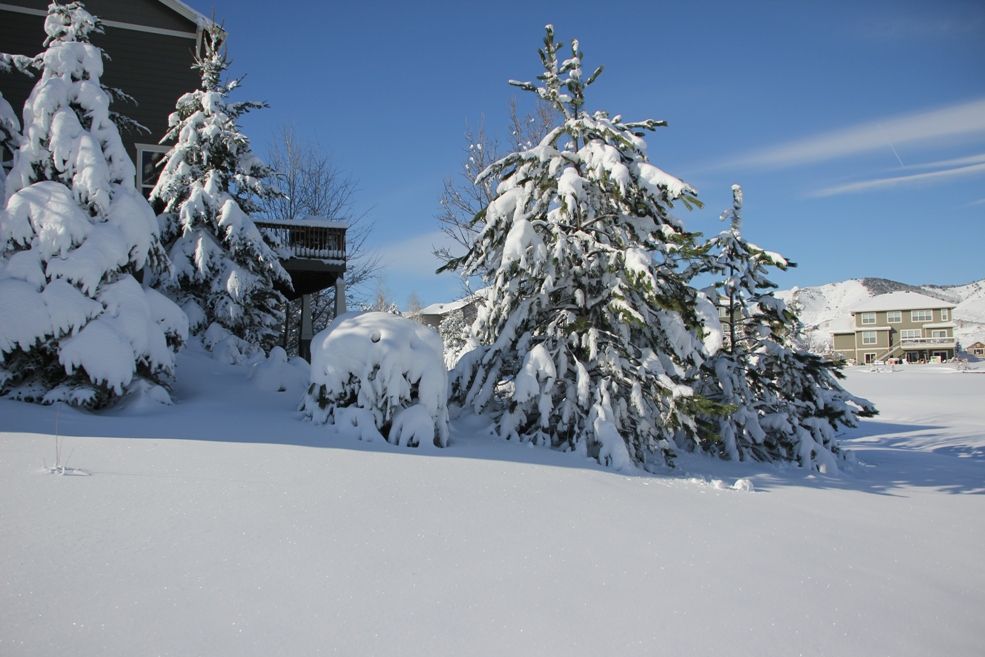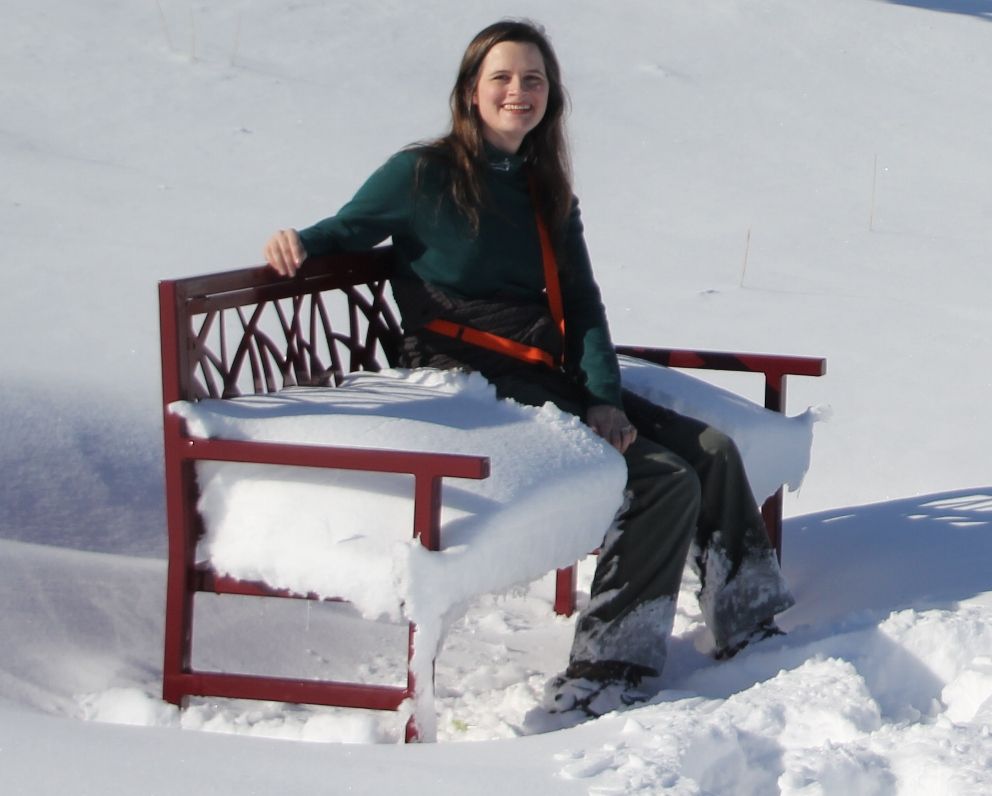 Table Rock mountain behind or house was lovely.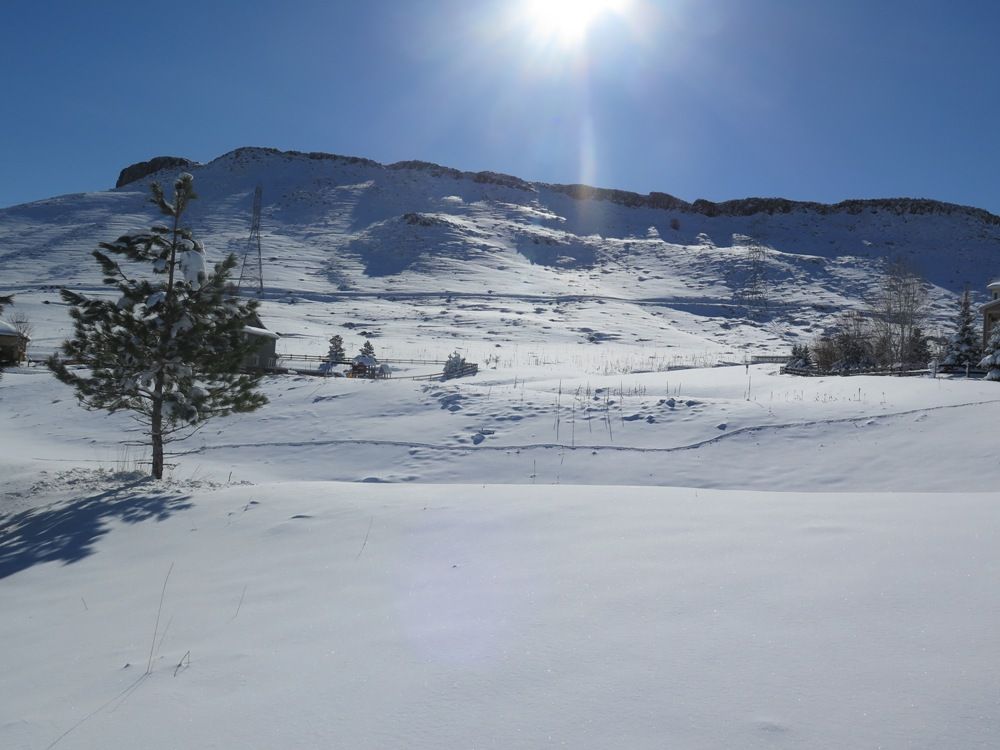 I had to try falling into the soft, fluffy snow.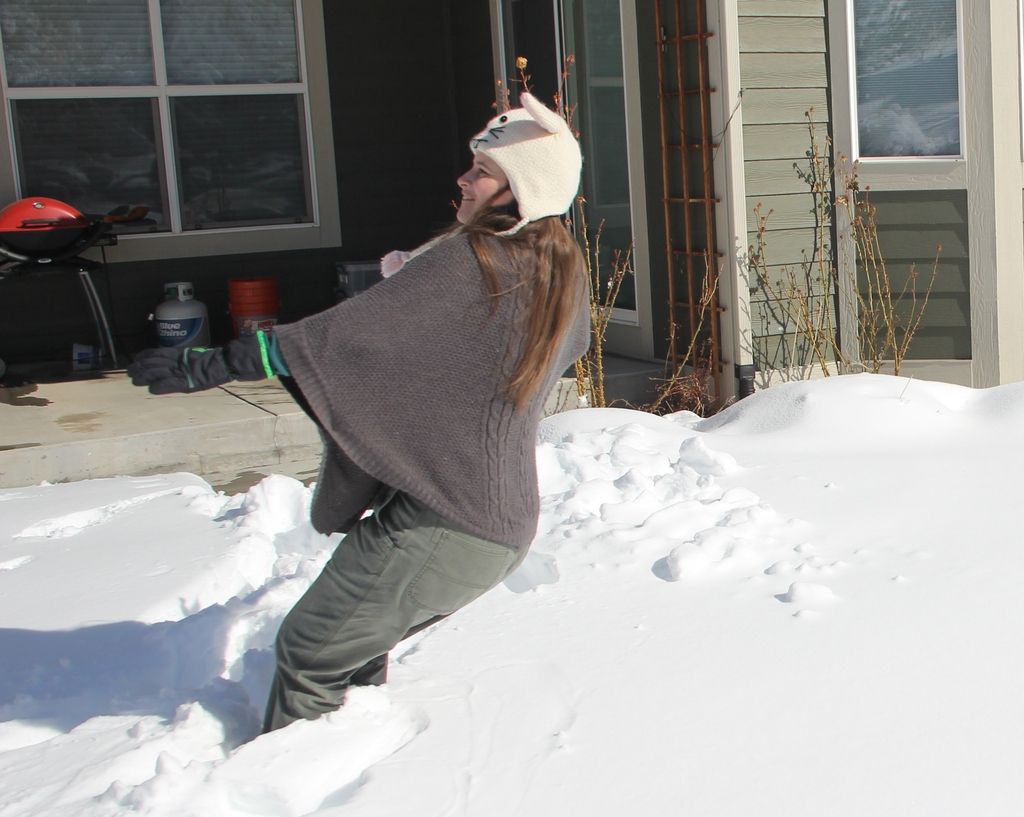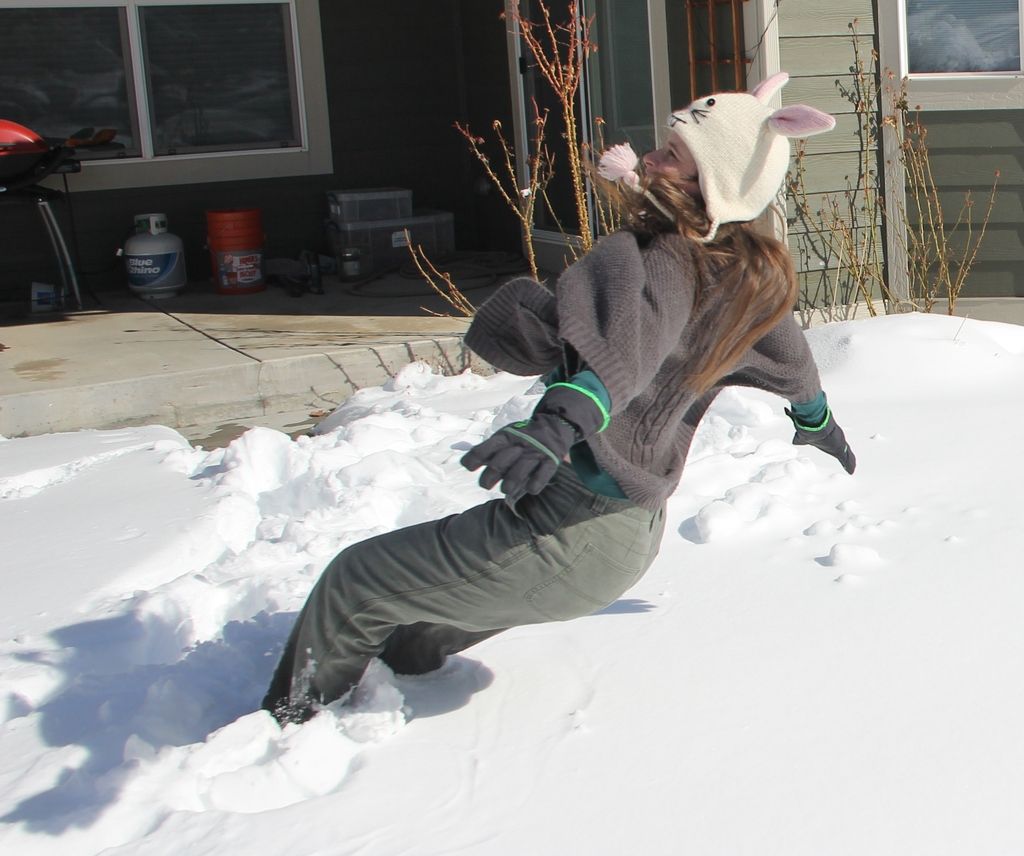 Shoveling the snow was the last thing we did. I'm glad we were able to clear a path for the car. We needed to get more groceries and it is supposed to rain tomorrow and snow again on Sat.